This article originally appeared in Vol.60 No.1 of Pioneer Magazine
by David McNeill
Although the Winsor Castle fort never came under attack, it still served a purpose. In the 1880s, the Mormon practice of polygamy came to national consciousness, and federal marshals came to Utah to catch polygamists in the act.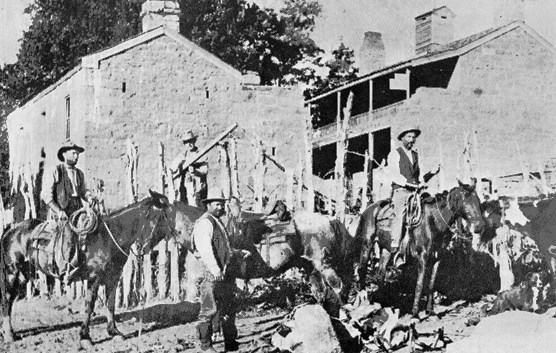 Isolated Pipe Spring was a wonderful place for polygamist husbands to hide their additional wives from federal eyes. Though not simultaneously, at least 10 polygamous wives lived at Pipe Spring, giving birth to nine children. Mormon families in the area, notably the Woolley family, whose journals and letters are stored at BYU, called the fort an "Adamless Eden."
Dee Woolley's journals describe a drought in the 1880s that, along with overgrazing, brought an end to large scale cattle ranching at Pipe Spring. In 1890, the Church disavowed polygamy, ending the need for Winsor Castle to serve as a polygamist hideout.
---
Recommend

0

recommendations
Published in Articles