The podcast feeds below are provided for your information and listening pleasure. We believe these podcasts are interesting and worthwhile, and generally fit the values of SUP. However, they come from different perspectives and contexts, and neither SUPonline.org nor the Sons of Utah Pioneers are responsible for their specific content. These podcasts are provided and produced by third parties and contain statements, assertions, and arrive at conclusions that are solely their own.
The Pioneer Podcast is a computer-generated series based on stories that have been submitted to SUPonline.org by individuals from histories collected from a variety of sources. As a result, there may be content in these podcasts that, though accurately reflecting the times of the source, may present itself as uncomfortable or even inappropriate when viewed from today's context. Where this occurs, we believe there is still much to be learned from hearing these stories portrayed in their original context, and remind ourselves not to judge our forebears by today's standards.
Nauvoo Temple Podcast
This podcast presents the story of the Nauvoo Temple, explaining why Latter-day Saints in the 1840s sacrificed time, labor, and a sizeable portion of their meager possessions to bring about the promised blessings of the temple.
Saints Podcast
Each week the Saints podcast features interviews with historians, General Authorities, writers, researchers, and others involved with the new history of the Church, Saints: The Story of the Church of Jesus Christ in the Latter Days.
This is her place Podcast
THIS IS HER PLACE tells the remarkable stories of Utah women, past and present, in all their diversity. Businesswomen and religious leaders, poets and politicians, healers and homemakers, artists and activists, women in the Beehive state have never fit into easy stereotypes.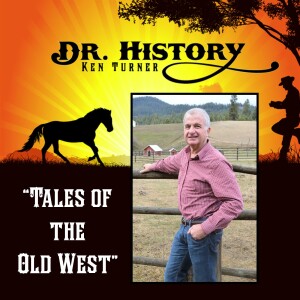 Tales of the Old West Podcast
Dr. History's audio stories of the Old West. Stories of Cowboys, Indians, Mountain men, pioneers, the Oregon Trail, miners, cattle drives, stagecoach and bank robbers, the cavalry, outlaws and lawmen, some famous and some you have never heard of. From the Custer Battlefield to the Klondike to Indian battles to buried treasure and lost mines to the early explorers.
Speak Your Piece Podcast
Hosted by Brad Westwood, Senior Public Historian from the Utah Department of Heritage & Arts, "Speak Your Piece" is published every other week (sometimes more sometimes less).